Last Updated on January 9, 2023 by Andrew Shih
Are you ready to start your next side hustle as a Social Media Marketing Manager?
Starting a side hustle can be quite daunting when you don't have professional experience or education. It can take considerable time and money to start your own business.
With the internet and many online opportunities, anybody can start a side hustle from nothing and create a successful business. If you love social media and you're interested in social media marketing, learning about social media marketing strategy is for you!
What does a Social Media Marketing Manager do?
Most people are now seeking a new side hustle with the flexibility of working from home, especially after the C-19 pandemic. Social Media Marketing is something you can grasp hold of quite quickly if you're ready to buckle down and learn as you go.
Social Media Marketing Managers are the modern-day digital marketers who moderate and analyze a brand's social media presence to engage with customers and encourage sales.
In other words, it creates great content to tell stories about a brand's products and encourage followers to become purchasers via a brand's online or physical store.
How does digital marketing work in the online era?
Times have changed dramatically in the last ten years, with online shopping booming and retailers needing to adjust their business models to accommodate these new buying trends. The digital world has created a new digital economy and space of social influence as people spend more time online.
Social media is much more than posting a selfie or your latest travel photos. Brands now rely on these channels to reach their target audiences and promote their new products in newsfeeds via advertising and original content.
You might normally scroll past them, but these ads have taken time, effort, and analysis of what to post, who to reach, attract eyeballs, and how to maximize ROI (return on investment).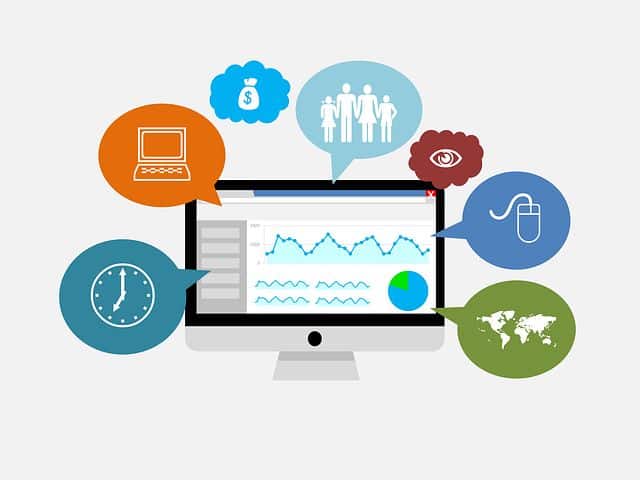 Do you know how you are going to measure your results? Social Media Marketing ROI is not as easy to measure as retail shopfronts that measure their 'dollars' through sale targets.
To track the effectiveness of digital marketing campaigns, Social Media Managers should analyze the metrics behind their posts, content, and advertising through these channels. How?
Social Media platforms provide multiple metric functions for you to track and analyze post traffic and results. The key metrics which you will need to understand include conversion, engagement, traffic, and impressions.
Conversion is the occurrence of a follower's click resulting in a purchase or action. Get customers to sign up for a newsletter, comment, or share on posts or any other social media marketing objective you've set.
Traffic is measuring the referrals and journey of your customers, such as having a 'website' button leading to your website from Facebook; you can track how many people found your website through Facebook.
The key takeaway is that these numbers identify your success and your weaknesses on social media. How many people pressed 'add to cart' but didn't hit 'purchase'? Understanding the customer journey and what decisions are made is critical to leading to purchased products and captured audiences.
How engaging is your content? Engagement and impressions are important metrics to understand if your content is interesting, appealing, and relatable to your followers.
Engagement measures the number of likes, comments, or shares on posts and lets you understand what works and doesn't with your audience.
Impressions are the total number of eyeballs you were able to reach in their newsfeed. Knowing about social media analytics and why they're important can help you improve your content and give businesses an understanding of their demographics.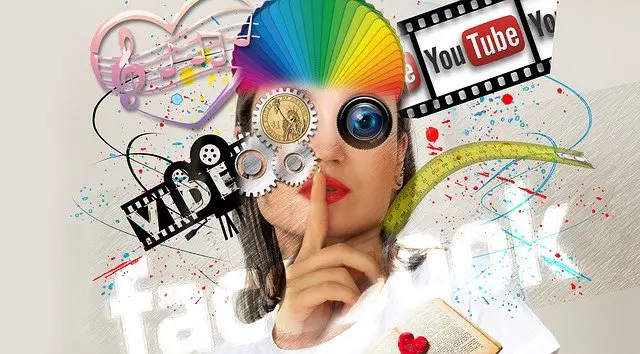 Would you post an image on Youtube or long paragraphs of descriptions on Instagram? If you answered 'no,' you're probably right. Audiences vary based on their functions on each platform, and different demographics use apps differently.
Instagram is a great example of creating a feature that satisfies consumer demand. Shopping through Instagram has become hugely popular due to the app's premise of creating attractive and aesthetic content on your feed.
Youtube is created for sharing video clips, so uploading an image would not reach the right audience or serve a purpose that could be better elsewhere.
When creating a business strategy, social media accounts should be decided on along with the metrics to work out the company's goals. Knowing the difference between each platform will give you more confidence in creating the correct content for the right audiences.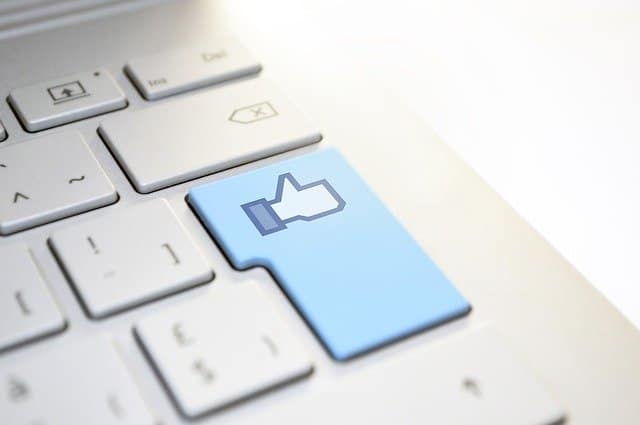 Step 3. Post engaging content
The most important point is posting engaging content on the right platforms. This is key to getting engagement, followers, and ultimately, business income via customer purchases. This is achieved through understanding your company's brand and what they envision and equipping yourself with a suitable content calendar to meet these needs.
You may wonder how I can create and post beautiful and engaging content easily without costing much money?
The best tool to accomplish all of this is using Canva.
Canva is an online image editing tool that is simple to use and allows you to create beautiful content and post to social media all in one place. Best of all, it's free. The Canva Pro version gives you access to powerful tools such as one-click background remover, brand kits, resizing, teamwork with up to 5 people, and content scheduler for up to 8 platforms.
You can learn more about Canva here and if Canva Pro is right for you.
Organize original, exciting content, enhances, and sell stories to your followers.
The two main objectives should be increasing the company's following and selling products and ensuring that your social media marketing strategy is solid and realistic.
Does your brand have a creative tone or a more minimalistic style?
Designing content also should reflect your brand's appearance, aesthetic, and tone to present authentic products via written and visual content.
Creating attractive and simple designs can lead to customers easily engaging with the brand and their products, so keep the company's brand and identity in mind when creating media for social media marketing platforms.
Step 4. Know your audience
Once you understand the role that social media marketing analytics play in designing content and making digital marketing decisions, it's a good idea to monitor the audience of your social media marketing platforms.
The companies you manage become 'social influencers' as you develop their brand and design their social media content to deliver to online audiences. Monitoring their interaction and engagement with the social pages is also important to understand WHEN to post and what days of the week are better than others. Other key metrics you'll discover include gender, age, and location of followers, which further enhance your media marketing.
What performs better, photos or videos? Do they like long or short-form written content? How often?
These questions are great to ask yourself as a social media marketing specialist to prove the most engaging content that allows followers to interact with the brand and show their support by purchasing products.
If the audience feels they align with the brand, they are more willing to like, share posts, comment, tag friends, and ultimately be driven to the company's website or purchase point.
Step 5. Understand 'good' vs. 'bad' publicity
The reality is that things can go wrong when it comes to social media marketing.
Often, companies are under scrutiny online for posting content that is seen as offensive, bold, controversial, or defamatory.
Some brands are intentionally 'edgy' to bait people and boost sales, while others use different media marketing strategies which tend to be more conventional. Knowing your brand's image keeps your content themed and structured, but sometimes an online audience can complain about online content and be vocal about it.
Ensure you have a crisis plan should something go wrong. Issue an apology, identify and resolve any issues, know who to contact for assistance, and maintain honesty. Negative engagement is inevitable; however, it can be managed by keeping open communication where needed.
A classic example is receiving negative online reviews on Yelp or Google Reviews. How would you handle the criticism or feedback? Remain professional and retain them as customers even if they have a negative perception or experience with your client's brand.
Sometimes bad publicity CAN be good, but ensuring you remain conventional and authentic to your client's brand is usually more effective in remaining profitable and receiving positive engagement.
Avoid bold and controversial topics in your content production, whether through an image, video, or text and remain neutral to your audience.
To be a successful Social Media Marketing Manager, you want to avoid low engagement and low brand sales as they are direct measurements of your job.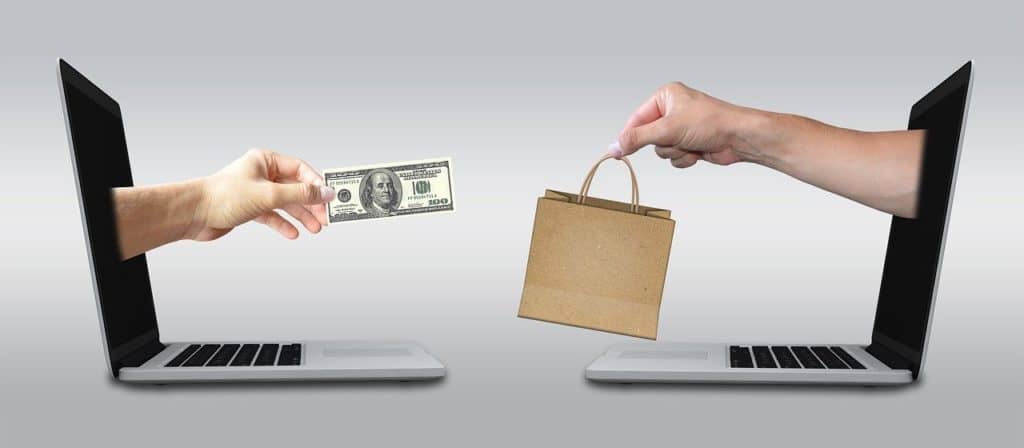 Step 6. Know the difference between Organic and Paid media
Two key types of online media exist when it comes to media marketing. Organic content is that which you post via the company's own media channels to distribute your social media marketing material.
Let's say 'X' company has 5000 followers on Facebook. If you create a new Facebook post for your audience, that is Organic Media to 5000 followers. If you were to boost this post and pay for it to become a 'sponsored' post, you're now choosing to expand your audience with a wider net and create Paid Media.
Facebook Ads is one example of a tool used to create Paid Media and reach new demographics and 'pull' in a wider audience to the brand. Using social media analytics for the company, it becomes clear what new demographics you should target through paid media and how you find new customers beyond the regular newsfeed.
Step 7. Make your side hustle profitable
So how do you make money as a Social Media Marketing Manager? Well, if you decide you have what it takes, you can receive a second income as a Freelance Marketer. Taking on brands to manage means companies pay you to organize content and analyze the social media performance of the campaigns you create.
The more experience you get as you go will further equip your side hustle's income potential. There are great guides, such as Ryan Robinson, to guide you on how to bill your clients and understand how to get a good second income.
Take action and get started
Don't be afraid to leap into a side hustle if you're motivated to do it.
The common misconception is about needing a cash fund to start with, but there are plenty of (free!) resources out there to guide you through your Social Media Marketing Manager journey.
One example is the work of Marketer and Influencer Neil Patel, who offers plenty of free resources. It can take time, effort, and continuous learning. However, there are many tools out there to assist you in navigating the social media landscapes and how to use them in sharing content for brand content.
If you want more information on other side hustle ideas, check out these amazing work from home side hustle ideas, including ones ideal for busy moms. Do you have tips, free sources, or personal experience on social media marketing you would like to share? Please comment below.