Last Updated on December 20, 2022 by Andrew Shih
Are you looking for ways to make extra money? You will find the best collection of money-making ideas including saving money, cutting costs, starting a side hustle, and many ways to make extra money from home online.
To help you find suitable ideas, we organized the ideas into categories starting with ones that can be implemented easily to harder and more exotic ideas.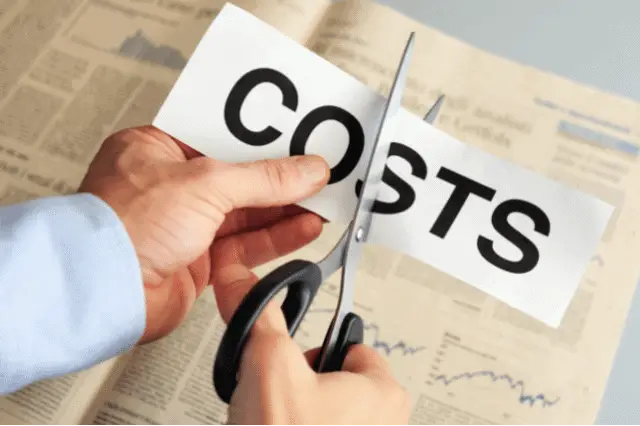 9 Ways to Cut Expenses
The easy way to make money is simply to save money and cut your expenses as much as possible. List and review the expenses you have today. Protect the money you earned and reduce your expenses.
Here are a few ways to reduce costs and put more money back in your pocket.
1. Live below your means
Who doesn't love a beautiful house, a new car, and the latest gadgets? However, you will be paying at a premium price, and many of these items depreciate in value over time.
It's essential to balance your budget and not make impulse buying, so the spending is sustainable that you are not constantly paying more than you can earn.
One simple way to do this is simply to ask yourself – do I NEED it, or do I want it? Can I live with what I already have?
Control your buying impulse and try not to compare yourself with others. The money that you are able to save today will continue to compound and lead to more savings.
it is a good idea to keep track of your spending either such as using a spreadsheet or Mint, a popular free online budget and expense tracker. It will be easier to spot opportunities for savings and take control of your spending if you know where and how much you spend.
2. Prepay or refinance mortgage at a lower interest rate
If the interest rate for your mortgage is more than 1% higher than the current mortgage rate, you may want to refinance. The shorter-term long such as 15 years will most likely have a lower interest rate than 30 years if you are able to afford the higher monthly payment.
Lower interest rates and a short-term loan will help you save on interest payments. LendingTree makes it easy to get the latest mortgage rates and compare rates from multiple lenders.
You should also try to prepay the mortgage, especially in the first few years to cut down the interest payment over the life of the loan. Most of the payments for the first few years are mostly interest payments.
If you have extra money sitting in checking or savings accounts that earns little to no interest payment, you may as well prepay the loan and save on a higher interest rate.
3. Shop around and switch to another service provider
Ironically, companies such as mobile and cable services providers generally do not reward loyal customers and often reward new customers. If there are multiple providers in your area, why not shop around and find a better offer. You will need to strike a balance between quality and price, and not go excessive and compromise on the quality.
For local services such as home repair, you may want to shop around and get a few no-obligation quotes and check reviews using online services such as Angi.
4. Disable auto-renewal
If you have an annual subscription to a service provider, you should consider disabling the auto-renewal if you are able to live without the service for a day or two. If you are on auto-renewal, the company will charge you at a regular rate and have no incentive to offer you discounts.
It is not unusual that you will get a promotional offer for 20% to 50% off the regular price when you sign up again as a "re-new" customer.
5. Negotiate down your bills
Pay attention to your monthly bills, such as your cable bill, and know when the discounts are about to expire. Call your service provider and find out if they can extend or renew the discount.
Try to call in November and December during the yearend holidays and find out if there are special discounts that you may entitle to. Companies are not going to volunteer and offer discounts unless you ask.
Saving an extra $10 to $20 dollars a month will add up. You have everything to gain and nothing to lose by making this call.
6. Have experts negotiate down your bills
If you don't have time or don't enjoy negotiation, you can hire a pro. Most of us could probably save some money on our bills but going through all of the paperwork just seems like a lot of hassle.
You can connect TrueBill, or Trim to your accounts using the same security that banks use. You can connect to your bill online or snap a photo of the bill, such as your cable bill. The team will help you negotiate down your bill without compromising your existing service.
It is almost like having the debt collector agency working FOR you instead of coming after you.
These companies are compensated by splitting the saving they can obtain for you, typically 40% commission. You pay nothing if they can't help you negotiate a saving. Even if you think you got a package at a great price, it doesn't hurt to get negotiation exports to get you extra savings.
7. Make sure your credit is not costing you more
Staying on top of your credit score can help ensure that you are not paying more than you need for your credit.
Credit Sesame allows you to see all of the information about your credit situation in one place. The app will also tell you if you could make savings on some of your credit agreements, such as student loans and car loans.
You can also get a free CreditWorks Basic report from Experian, which is updated every thirty days.
8. Pay off high-interest debt with a lower interest loan
Getting a personal loan doesn't make you money because it will need to be repaid. However, if you are using the loan to pay off debts with a higher interest rate, it will save you some money. You must choose a reputable company such as one of the following.
Payoff offers a quick online application for a personal loan and helps people eliminate high-interest credit card debts. An ideal borrower has 5000 to 35,000 in credit card debt and at least 640 credit scores. The typical loan term is between 2 to 5 years, with APR ranging from 5.99% to 24.99%. Payoff offers loans in most states except MA, MS, NE, NV, OH, AND WV.
SoFi – SoFi offers personal loans at a low-interest rate without pesky fees. If you are out of the job, Sofi can suspend the payment and even help you find a job. Sofi offers an easy online application. You can get pre-qualified in 2 minutes without commitment and complete the application if you want to pursue it. Then you get the money deposited into your account.
Prosper – Over 900,000 users have borrowed a total of $14 billion from Prosper. Their loans are fixed-rate and can be taken over a term of 3 or 5 years. Your credit rating will not be affected by checking your rate, and you will not be charged any penalties if you choose to repay early.
PersonalLoans.com – If you want to do a comparison shop, Personal Loans have a network of lenders that they connect you with after filling out a simple application form. You can borrow from $1,000 up to $35,000 and pay back over a term to suit you from 90 days to 72 months.
9. Take advantage of zero APR on new credit card
If you have a credit card debt with a high-interest rate, one way to lower the interest rate temporarily is to roll over the debt to a new credit card with 0% APR. you can find credit cards with the latest 0% interest offers from sites such as BankRate.
While you may need to pay a small fee upfront to roll over the balance, you can save on the hefty interest payments. It will be a good idea to use that extra cash to pay off the high-interest debt quickly.
Of course, you will need to be mindful of when the promotion expires so you are not hit with a high-interest rate.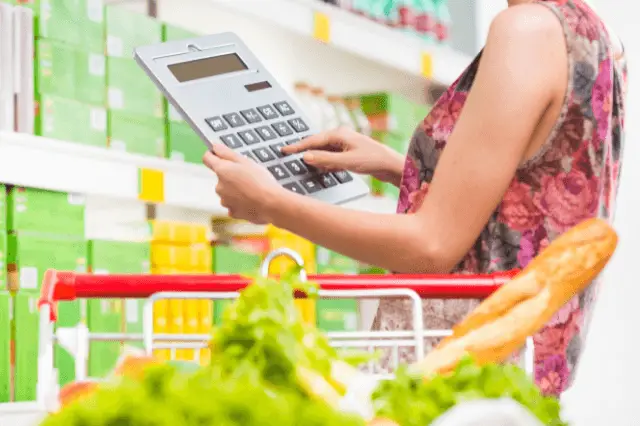 10 Ways to Shop Smarter
There are many apps that can help you save money and put money back in your pockets, especially if you are an online shopper.
Most money-saving apps only require registration and one-time installation, and then you can enjoy the saving with just one click of a button. Don't miss out on the easy savings.
1. Install Rakuten Chrome plugin
Are you an online shopper? If so, Rakuten is the easiest way to save money while shopping online. Simply install the Chrome browser plugin and register with Rakuten. When you visit an online store, it will display a popup with the savings you can get on the website. All you have to do is click on the button to activate the saving.
There are special promotional savings when you can earn more by shopping at participating stores. Rakuten sends out the big fat check quarterly if you earned $5 or more. Rakuten will give you $30 when you refer a friend and your friend makes a qualified purchase. Learn more about how Rakuten works
2. Let Honey find the best online coupon code
With the Honey Chrome plugin, you no longer have to waste valuable time Google searching coupon codes and trying them out on the checkout screen. Honey will find and automatically apply the coupon for you and give you the best possible saving from over 5000 participating stores.
You can earn 1000 Honey Gold (worth $10) after making a promotional purchase within 24 hours. You also earn 500 Honey credit (worth $5) when you refer a friend (up to 200 friends) and make a qualified purchase. You can redeem gift cards from many popular stores such as Amazon, Walmart, Targets, etc. Learn more about how Honey works.
3. Use Swagbucks to do searches
Swagbucks not only help you save when you shop online, but you can also make money when you participate in watching videos and taking online surveys.
If you are searching online, use Swagbucks instead of your usual search engine. You will get points sporadically through the day when you get a search 'win.' You can get more than one win per day. While you don't get many points for each, it can soon mount up, especially when you would be doing it anyway.
You can get store discounts and access to coupon codes when you shop on Swagbucks. Similar to Rakuten and Honey, you can install the SwagButton Chrome plugin. Once installed, it will ask you to activate the savings when you visit participating stores and apply coupons similar to Honey. Learn more about how Swagbucks works.
4. Use Wikibuy to apply coupons and find lower prices
Wikibuy can make sure that you never miss out on cashback when you are shopping online. You will need to create an account with Wikibuy and download their browser extension.
When you are buying something online, you will get a notification from Wikibuy before you check out. The notification will tell you any discounts or coupons that can be applied to your order. If you are shopping on Amazon, Wikibuy will search if you can get the item cheaper elsewhere.
You can also get cashback on your shopping when you buy from websites that Wikibuy partners with, including Hulu and Groupon. When you have enough credits, you can swap these for gift cards for a range of stores.
5. Earn cashback with Dosh
With Dosh, you can earn cashback on the shopping that you would be doing anyway. You can connect your credit card to your Dosh account, and the cashback will instantly be applied whenever you shop at a partner location. You do not need to scan receipts or enter any promo codes.
You will get a $5 bonus for every friend you refer to the app, and you can cash out to PayPal, transfer the money to your bank account, or donate your earnings to charity. Learn more about how does Dosh works.
6. Buy discounted gift card from Raise
Raise is the place to buy store gift cards at a discount price and sell gift cards you do not need.
Before you make an online purchase, you should check if Raise offers the store gift card at a discount price. You can find big-name brand stores such as Lowes, Walmart, Target, Staples, etc. sales at a 1% to 3% discount.
Other store gift cards may offer bigger discounts as high as 10% or more. Little discount adds up over time if you are a frequent shopper in those stores.
If you install Rakuten or Swagbucks before making the purchase, you can activate the saving and get an additional 1% cashback. Most of the gift cards are digital and delivered on the same day.
A smart online shopping strategy is to hold the items in the shopping cart at the online store after you find out the total cost. Assuming you have already installed all the plugins (Rakuten, Honey, Swagbucks, Wikibuy, and Dosh), you will purchase the exact gift card amount on Raise with your reward credit card.
Finally, you will activate all the savings using the plugin and pay using the gift card you purchased when you checkout your purchase at the online store to yield the max savings.
7. Scan items with Shopkick
You do not even have to purchase to earn money with Shopkick. Once you have downloaded the mobile app and enabled location services, you will earn kicks just for entering a store.
If you do scan an item or make a purchase, then you will earn even more kicks. You can cash out for gift cards at a wide range of stores, including Amazon, Walmart, Target, Lowes, etc.
You can also shop online or watch product videos on Shopkick and earn more kicks simply from home.
8. Get cashback with the Ibotta app
You can get cashback on the groceries that you already buy with the Ibotta App. There are lists of eligible items for cashback, and you can select the products you are planning to buy at the store. Once you have made the purchase, you need to upload the receipt. You can get paid via PayPal or redeem your points for a gift card. You will also get a $10 welcome bonus when you sign up. Learn more about how does Ibotta works.
9. Shop at Amazon through Rebaid
What's better than shopping on Amazon? How about shopping on Amazon and paying nothing?
With millions of products on Amazon, it is hard for a merchant to stand out from the crowd. Rebaid partners with these merchants who want to promote their brand and awareness by offering a deep discount. Some merchants even provide 100% discounts. Once you click on the product link on Rebaid, it will take you to Amazon.
You do have to pay on Amazon first, but you will get the rebate back from Rebaid. The deep discount items have limited quantity and do sell out quickly. Rebaid is a fairly new site, and the list of products is growing. Check out Rebaid if the site offers products you are interested in at a deep discount.
10. Shop with a reward credit card
As long as you are not the type of person who tends to run into spending or late payment problems with using a credit card, you should buy with a credit card whenever possible.
There are many amazing reward credit cards that offer cashback and mileage. The cashback can range from 1% for all purchases up to 5% for certain categories. It's easy to earn a few hundred dollars back in a year. For the latest list of best reward credit cards, check out BankRate.
9 Ways to Make Money by Investing Wisely
Are you putting money to work hard for you? To make money and be financially successful, you must learn to invest and use the money to make more money.
You have worked hard to earn and save money, and it's time to put your money to work for you. Here are 9 investment strategies for making money.
1. Save with a high-interest saving account
Let's just admit that the national average saving rate is almost next to nothing. If you have a lot of money sitting in a bank's savings or checking account, it's not much better than stuffing the money under the mattress. It is easy to get the money to work a bit harder for you.
You should consider an online high-interest saving account such as Sallie Mae, Ally, and Capital One, which pays 5 times or more than the national average with excess savings. For the most up-to-date list, you can find the list of high-interest saving accounts on BankRate.
Most of these high-interest saving accounts have a minimum of zero dollar balance, and it is FDIC insured so you know your money is safe and liquid. The extra monthly interest payment will continue to compound and can easily add up to hundreds or even thousands of extra money annually.
If you don't already have a high-interest saving account, create one now and start earning extra interest.
2. Use Acorns to invest your spare change
Acorns will round up all the spending on your card to the nearest dollar and invest the change. This does not sound like it will save you a lot, but you may be surprised how quickly this change mounts up.
You can also set up regular investments with Acorns and make one-off payments when you have extra cash. You can start your account off with the $5 bonus you will get for signing up.
3. Automate your savings with Digit.
If you are constantly struggling to find and save money for the next family trip or home project you have kept on putting off, Digit may be just the app you need. You have to link your bank account and set your goal, and Digit will take care of the rest.
Digit will automatically move the funds from your checking out to allow you to achieve this goal with no input needed from you. You can set a limit that you don't want your checking account to fall below, so you do not have to worry about going overdrawn. Digit will even reimburse the overdraft fee if Digit helps you save too much.
4. Invest in the stock
According to Investopedia, if you invested $10,000 in Amazon at $18 per share on May 15, 1997, the date of IPO, you will have 12 million dollars as of May 2020 just for doing nothing else. While Amazon may be an extreme example and stock price can be volatile, It shows the potential of the return on investment if you can pick the right stock and hold on for the long run.
You can open a stock brokerage account at reputable companies such as Charles Schwab or TD Ameritrade to get started. There is no minimum balance requirement for opening an account and no fee for buying and selling domestic stock. Check out the list of online brokers for beginners on BankRate.
5. Invest in a low-cost index mutual fund or ETF
If you don't want to actively manage stocks and prefer diversification, investing in a low-cost index mutual fund or the Exchanged Traded Fund (ETF) will be a good alternative. Mutual funds and ETF will be less volatile compared to individual stocks.
If you are just getting started, you may want to start with low-cost index funds such as S&P 500 or target-dated funds at Vanguard or Charles Schwab. According to Investopedia, the historical return of the S&P 500 index fund is close to 10% from its inception in 1926 till 2019.
As you have more money, you can further diversify and invest in a bond fund, global fund, or sector-specific funds.
6. Invest online using a Robo-Adviser
While this may sound futuristic, the reality is the future is coming sooner than most of us thinks with the advancement of AI technology.
Let's face it. Not many investors take the time to consistently rebalance the portfolio, reinvest the dividend, or reallocate the portfolio based on age or different saving goals. Robo-advisor will automate those mundane tasks. It also makes sense to trade based on facts and data rather than based on fears or greed when it comes to trading and decision-making.
With Robo-advisor, you generally get to keep more of the money you earn because the fees are lower. Betterment and SoFi are top-rated investment platforms, and there is no minimum deposit to get started.
7. Diversify your investment with consumer lending
you can start with LendingClub if you want to tab into consumer credit investment by lending your money to help individuals while earning interest with your money.
The borrowers may need money to pay off credit card bills, home projects, medical bills, etc. LendingClub will spread out and divide up the borrowers' loans based on risk grade into different notes. You, as an investor, can purchase multiple notes to diversity and minimize the risk.
With an average interest rate of 15%, considering possible loan default at 8% and 1% fee, you are looking at about a 5% return for your money.
8. Add cryptocurrency to your investment portfolio
While cryptocurrency remains controversial, it is a diversification strategy if you have extra money and an appetite for volatility. Bitcoin (BTC) and Ethereum (ETH) are the largest cryptocurrencies by market cap, and they are likely the safer bet than other cryptocurrencies.
If you sign up to Coinbase and purchase $100 worth of bitcoin, you will automatically receive a $10 bonus. You will also get $10 for every other person that you refer to the app.
9. Invest in real estate through crowdfunding
If you have extra money that you can put aside for at least five years and want to invest in real estate but do not want to deal with the hassle of being a landlord, sites such as Fundrise allow you to purchase individual shares in real estate.
Unlike public Real Estate Investment Trust (REIT) such as Vanguard REIT ETF, Fundrise is a private REIT fund that eliminates layers of middle-man to provide you, the investor, with a lower fee and higher potential return.
The average annualized return has been between 8% to 12%, including 5% from dividend yield; the dividend is higher than the typical bond fund and public REIT fund. The key trade-off for this higher return is the investment is not liquid, and you have to commit to at least a 5-year investment.
Learn more here if you want to know more about the difference between public REIT fund and Fundrise,
11 Ways to Make Easy Money with Surveys and Researches
If you have some spare time and want to make easy money, participating in online surveys and helping companies with consumer research are easy ways to make extra money.
Generally, the higher the skills and experience you have, the companies are more willing to pay higher for your time.
If you don't have any experience or relevant skills, you can still sign up with multiple surveys or research sites. The more you stay engaged on those sites, the more opportunities you will get and increase your earnings.
you will most likely get many email alerts for the money-making gigs, so it will be a good idea to create a separate email account for receiving those alerts and not overwhelm your personal email account.
1. Take online surveys for money
Companies want to know what consumers think about them and their products, and they are willing to pay for consumers' opinions. Signing up to a survey site is free, and you can sign up for as many as you like. Joining several sites gives you the best chance of finding plenty of surveys, which will increase your earning potential. Some of the best sites of this type are listed below.
Swagbucks – Swagbucks is one of the best-known survey sites that there is, and you can earn points for every survey that you answer.
Survey Junkie – Survey Junkie is very similar to Swagbucks, where you will earn points for survey completions. You can cash out to PayPal or for a gift card of your choice.
Inbox Dollars – Inbox Dollars is a very simple site to use, and there are tutorials that you can follow that will show you how the different areas of the site work. You will receive $5 for completing these tutorials.
PaidViewPoint – The key benefit of this survey site is once you are selected for the survey, you will not waste time and be opted out during the survey. Survey typically only takes about 2 to 3 minutes. You also get paid in cash, not points or redeem for gift cards. You can cash out once you earn above $15 dollars.
MyPoints – The same parent company owns MyPoints as Swagbucks, so many of the ways to earn are the same. You can earn points for shopping on MyPoints and completing online surveys. You can also get cashback on your online shopping and receive a $10 Amazon gift card when you spend your first $20 through this platform.
LifePoints – LifePoints have been operating since 2014 and has paid more than $34 million in this time. It is free to join, and you will get 10 LifePoints as a welcome bonus. Members can earn up to $5 per survey.
Survey Club – This involves more in-depth studies than many other sites because it involves focus groups, product testing, and even clinical trials. You will accrue your reward and pay with Amazon gift cards.
2. Watch videos for money
Swagbucks have multiple ways for you to earn money than just answering surveys. You can also watch videos to earn SB. You make 1 or 2 SB when you watch a bundle of 3 videos, each about 30 to 40 seconds long. You will need to move to the next video manually. 100 SB is equal to $1.
Inbox Dollars is another site where you can watch videos to earn cash. Each video is also worth $0.01 or $0.02 once you complete the activities.
If you have a spare laptop, you can keep the videos running and come back to move to the next video after about a minute while performing other activities. It's an easy activity but with little reward in return.
3. Install Nielson Digital Voice
Nielsen Digital Voice researches how people use technology. You need to install the Neilsen Mobile App, and then you will earn points for every hour that you spend on your phone. They also have a monthly sweepstake where you can win up to $10,000.
4. Use your phone to earn extra income
Most people spend a lot of their spare time on their phone anyway, and so you may as well use it to earn a bit of extra money.
MobileXpression is an app that can be used on a smartphone or tablet. It tracks how you use the internet, and you will get your first gift card after installing the app for a week. You will then receive credits for every further week to keep the app installed.
Another unique feature of this app is that after you have been a member for 90 days, they will donate a tree in your name to Trees for the future. They will then donate for every month that you remain a member.
5. Become a tester for websites and apps
How do companies find out how easy it is to use their sites or apps? They find people to test them out.
This side gig does take a bit more skill, and you will make more money than just watching videos or completing online surveys. While it may not completely replace your full-time job, the extra money will help you pay a few bills. This is an easy side gig that offers a decent steady income if you put in the hours.
To participate in the testing, you will need essential equipment, including a desktop computer, mobile phone, web browser, microphone, webcam, and stable WIFI connection. You will also need to install the recording software provided by the company. Some of the tests will be invitation only.
During the testing, you will need to speak out loud as you go through the testing and navigate the website or application. The test session typically lasts between 10 to 20 minutes, and the payout can range from $5 up to $20.
If you are interested, a few companies provide user testing services including UserTesting and UTest. Learn more about how uTest works.
6. Make good money helping companies with research
Respondent.io helps companies conduct market research by bringing business and business professionals together. You will need to complete a survey to determine if you are qualified to participate in various surveys.
The participants are skilled professionals such as software developers, enterprise software users, marketers, business owners, executives, sales, and support. Respondent will pay top dollars for skilled professionals.
The survey process is like a casual interview that can be done remotely or at a designated location. The payment can range from $15 to $1000, but in general, you can expect $75 to $150 per survey that typically can take $15 minutes to 2 hours to complete. Learn more about how Respondent.io works.
7. Improve Google by being a Google helper
Google Opinion Reward is a program you can enroll in to help improve Google products while earning the reward. You will need to complete a survey and install apps on your iOS or Android devices. Google will track your usage and collect this information, and you will earn gift cards from major retailers in return.
8. Participate in a focus group
You can get paid by sharing your opinions in a focus group. Companies are interested in your opinion about movies, finance, technology, pets, social media, etc. These companies are willing to pay for you to participate in their focus group.
Find Focus Groups and Focus Groups are great places to find focus groups. To get started, you will pick your local city or national (done remotely) and look for focus groups that spark your interest. You will need to apply and get invited to the focus group.
9. Clinical trials
You can make money by participating in clinical trials. However, there is a health risk so you will need to understand what is involved and whether the trial is right for you. You can find the trials online, and ClinicalTrials.gov is an authoritative place to look for additional information.
10. Mystery shopping
Think of mystery shoppers as the "undercover consumers." Companies are eager to learn and look for ways to improve the customer experience.
You will need to go to the business to make a purchase and then write about your experience. You may also go to specific restaurants, purchase a meal, and then report on your experience.
This can help you get out and make some extra money at the same time. Mystery shoppers are typically paid by the job and not by the hour. Some companies only reimburse the cost of the small purchase or service provided.
You can find Mystery Shopper jobs on reputable sites such as LinkedIn, Indeed, Monster, and ZipRecruiter.
11. Online juror
You can sign up with sites such as eJury and OnlineVerdict to participate in a mock trial. You will review the information from the attorneys and help them determine if their evidence and argument are compelling by answering questions and submitting your verdict.
You can expect to pay about $5 to $10 per case, which takes about 35 minutes on average. Because the actual trial is always at the local county, only the local county eJurors will be invited. While eJury serves all 50 states, the case volume varies tremendously depending on the county. Therefore, it is not a reliable source of income. You can learn more about eJury.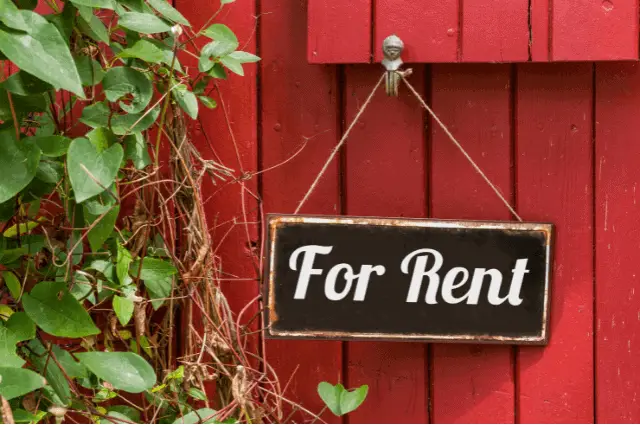 5 Ways to Make Money by Renting Out Your Assets
You may have assets such as a home, car, or camera that you can put out for people to rent and make money. Here are a few ideas for making money while renting out your assets.
1. Be a landlord
Investment in real estate has been one of the best wealth generation strategies in the USA and across the world. There are tax incentives for real estate investment, such as writing off the depreciation and deferring tax perpetually with the 1031 exchange.
Property value will usually appreciate over time, and you will gradually pay down the mortgage and continue to deter tax on your gain. Then repeat your next purchase. You can earn impressive passive income once you pay off the mortgage. Master the real estate investment, and you will be on your way to prosperity.
2. Rent out a room in your house or vacation home
If you have a spare room, vacation home, or need to be away from home, you can rent out the room or the whole house on Airbnb to make extra money while not utilizing the living space.
To find how much you can reasonably earn, you can check out the Airbnb website and find out how much others are charging in your neighborhood during the season.
3. Rent out your vehicle
Do you have a spare car, or not using the car as often because you are working from home? Why not let your spare car make money for you? You can rent out your car through Getaround, Turo, and Hyrecar and make extra money.
These companies provide liability protection and have different protection plans available. Your earning will depend on several factors, such as availability, condition, mileage, and age of your car. On average, you can expect to make several hundred dollars by renting out your car. Turo offers a calculator to help you estimate your earning potential.
4. Put ads on your car
If you find yourself on the driving wheel at least 3 hours a day and do not mind driving with ads on your car, you can sign up with Wrapify or Carvertis to partially or fully wrap your car with an advertisement.
It would be a nice added income if you are already driving long hours for Uber, Lyft, or delivery services. You can earn a few extra hundred dollars just by driving around as you normally would anyway.
We all know car depreciates as you put more miles on the car. However, with ads on your car, the more you drive, the more money you make from the advertisement. Make every mile count.
5. Use Fat Llama to rent out your belongings
If you have equipment around the house that you rarely use, you can rent it out on Fat Llama. While the camera is the most popular item, you can find just about anything for rental, from furniture to toys.
There is no sign-up fee, and you can list the item for free. To list a product, you need to upload the photo, write a description, and set your price. Fat Llama will provide insurance for each of your items up to $30,000.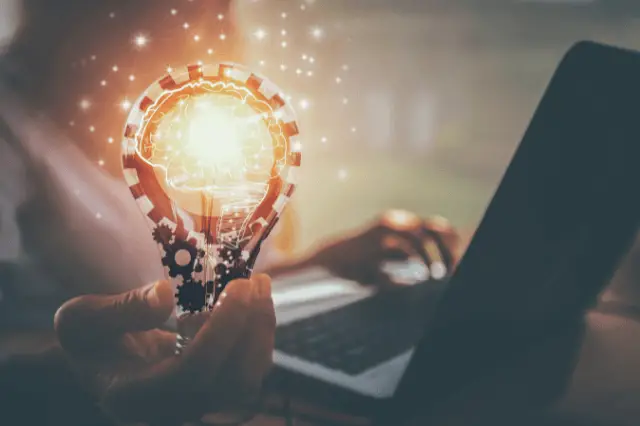 8 Ways to Earn Passive Income by Creating Stuff
If you have the perseverance and willingness to learn and put in the hard work, creating intellectual properties and building passive income streams, it is likely the path to long-term prosperity.
Although earning passive income is great, you should expect little to no return of investment at least for the first few months or even years. It is safer to have a full-time or part-time job so you can pay the bills while creating your financial freedom.
Here are 8 ways to create passive income streams by creating intellectual properties.
1. Start a blog
Blogging can be something you do as a hobby that earns you a bit of extra money or turns it into a full-time career. Some very successful bloggers make over $100,000 per month, and many started their blogs as nothing more than a side hustle.
You can make multiple income streams just by having one blog site, and the most common ones include Google Ads, joining multiple affiliate programs in your niche, and promoting useful products on Amazon,
You will need a web hosting company to host your website. While there are several free web hosting companies, the services will be limited. For a beginner, Bluehost offers one of the best value hosting packages available on the marketplace with easy to use interface. You can learn more about how to start a blog, make money with a blog, and 5 saving tips with the Bluehost plan.
2. Self-Publish book on Amazon
When they write a book, most people think it has to be hundreds of pages and offer much-researched information. It is not the case anymore. If you have personal stories to tell or experiences to share, you can self-publish a paperback or Kindle book using Amazon Kindle Direct Publishing (KDP).
KDP is free and provides a fast go-to-market. It is a print-on-demand service, so there is no financial risk of carrying the inventory. You can learn more about the steps to self-publish an ebook on Amazon.
3. Create training courses
With just a bit of know-how or the ability to research, you can box up your expertise and get an online course ready to sell. Many people use platforms like Teachable, Thinkific, and Udemy to deliver their online courses.
To be successful, you will need to build an online presence to establish yourself as the expert in the space and engage with your followers.
4. Sell t-shirts on-demand
You can use a site such as Teespring.com, where you can design your own T-shirts and then sell them online. It will help if you have unique designs. For the best chance of success, use Facebook ads for advertising these designs.
You can also sell your T-shirt design on Merch and access millions of customers on Amazon. You set the listing price, and the T-Shirt is print-on-demand, so there is no inventory risk. Merch will handle all the customer care and prime shipping, and you simply collect the monthly royalties.
5. Create apps without writing code
While creating an app may sound complicated, several tools such as Appypie, BuildFire, Appery empower you to create apps without writing a line of code.
You can create mobile apps, chatbots, and websites without any coding skills. Best of all, you can try and start for free. If you have a cool app idea in your mind, why not make it come to life?
6. Become a YouTuber and start a YouTube channel
Anyone can be a YouTuber. If you have a smartphone and a YouTube account, you have all you need to get started as a YouTuber. Even if you are camera shy, you don't need to show yourself to be successful.
There are kids open wrapped toys, teenagers playing online games, and even people recording themselves watching other people's videos that are getting a mind-boggling number of views. Simply capturing your daily activity can be a place to get started.
7. Develop a podcast
If you do not like to write or struggle with it, you can still share your ideas. You should consider starting a podcast if you prefer talking and inviting guests to discuss a topic within your niche.
To get started, there are free podcasts hosting services such as Buzzsprout, Speaker, Podbean, Anchor, and Podiant. Once you have followers, you can get paid for sponsorships.
8. License your idea and collect the royalty
Do you have those lightbulb moments or have plenty of product ideas for making things work better? Maybe you have the ideas, but you do not have the time, resources, or know-how to bring the product to market.
If this sounds familiar, you should consider licensing your idea to companies. With licensing, your idea must be original and you will need to create marketing materials such as Sell Sheet to pitch your idea to companies.
If the company likes your idea and works out the licensing agreement, you can sit back and collect royalties while the company takes on the burden and risk of manufacturing and selling the product.
You will need to be patient, persistent, and have plenty of ideas to be successful. However, you will feel tremendously satisfied once your product is on the market and in your hand, not to mention the quarterly check rolling in.
One Simple Idea by Stephen Key is a great book for getting started with licensing where Stephen layout the 10 steps for licensing your product idea.
Sell Stuff
There are several ways to make extra money by selling stuff online and offline. It can be as simple as recycling or getting rid of the old stuff that has been collecting dust. There are also many online platforms where you can launch your online store and access a worldwide audience.
1. Use BookScouter to sell your old textbooks
If you are a student who usually sells your textbooks back to the store at the end of the semester, you may want to look at BookScouter instead.
BookScouter compares prices across 44 vendors, so you can choose to sell to the one that will offer you the most money. There are no listing fees, and shipping is also free.
2. Use Decluttr to get rid of old stuff
There are probably loads of items in your home that you are keeping hold of, even though you know you will never use them again.
If you do not like the hassle of hosting a garage sale, you can use Decluttr to get rid of some of this stuff and get paid for it. You enter the barcode into their valuation engine and will be given an instant price. You can pack everything you want to sell into a box and ship it to them for free.
3. Sell on Amazon
Whether you have used a children's book you no longer need or items you bought on sale from other stores, you can re-sale them on Amazon. If you do not like to deal with shipping and customer service, you can use FBA (Fulfillment by Amazon) to handle all the logistics.
You can use Amazon Seller mobile app to scan the barcode and determine if you can profit from selling on Amazon. Many sellers are making a profit leveraging Amazon, and Amazon offers a ton of learning resources to help you start selling on Amazon.
4. Sell crafts on Etsy
If you enjoy arts and crafts and are good at them, you can use Etsy to sell the products that you make.
Not sure about what to sell? You can start by searching around the house or what your hobby is. If you love photography, sell prints. If you enjoy knitting or crocheting, make hats or scarves.
Even if you are not artistic, you can make money by selling printables, recycling, and vintage items. Learn more about getting started on Etsy.
5. Recycling bottles and cans
Every time you throw away a bottle, you throw a nickel away.
It may not seem like a lot, but it does add up over time. If you accumulate and recycle the bottles, you can quickly get a couple of dollars back. It's good for your pocket and good for the earth.
6. Recycling Scrap metal and eWaste
Do you still have a rusty old grill or broken electronic appliance at home that is taking up space and collecting dust?
Search "scrap metal" on Google Map, read reviews, and reach out to those companies nearby where you live. Call or find out the items the company will accept on the website.
Many of those companies will pay you for the metals, typically measured by weight.
You can clean up clutter around the house, recycle, and make some money at the same time.
7. Garage sell
If you have many used items that you have collected over the years and taking up space, hosting a garage sale is a quick way to get rid of some of those items.
Everyday items include kids' toys, bicycles, clothing, furniture, bags, electronics, accessories, and exercise equipment.
In addition, to put postings around the block, you can advertise on Craiglist and post a garage sale page on Facebook to get more exposure.
8. Buy and sell domains and online business
Flipping domain names and online businesses will take a small upfront investment but can yield a huge return if you are good at this. A short and sweet one-word domain name can price over tens or even hundreds of thousands of dollars.
You will buy domain names or online businesses with potential, list them for sale, and hold them until an investor buys from you. If you are great at coming up with domain names or turning around an online business and improving the revenue stream, you can buy low and sell high.
GoDaddy, Sedo, and Flippa are all reputable platforms for starting this side hustle if you are interested.
6 Ways to make extra money with your current job
Another way to make extra money is to seek opportunities within your company. There are several ways to achieve it with your current company.
1. Max out your 401k matching
If your company offers a 401k retirement program, you should pay attention to the company matching. Typically, a company will match 50% or 100% for the first 3% to 8% of your contribution.
If you are not taking advantage of the company matching, you leave money on the table. It can contribute to extra tens or hundreds of thousands of retirement savings when compounding 3% to 4% extra savings that grow at 8% annual return on average with the S&P index fund.
You can easily retire as a millionaire if you start early and always max out your savings with 401K.
2. Ask for a raise
This is not an easy conversation for most people and may be hard to obtain, but you may be able to get this raise if you have strong justifications and are a valuable employee.
When approaching your boss, you need to prove why you deserve the raise and be open to compromise. If you are getting more money, you may have to take on additional responsibilities for this job.
If the company is doing well financially, there is likely a bigger pool of money to go around. Timing is also essential. You will want to ask for a raise before the manager decides how to distribute the funds.
3. Ask for a promotion
If you feel you are ready for a bigger challenge, you should discuss it with your manager and express your interest.
Promotion can be hard to come by. Also, many factors can impact your chances of getting a promotion. For example, being a hard worker may not be enough if others feel you lack managerial skills.
Stay open-minded and always look for feedback to improve yourself. It's also important to maintain good working relationships with your colleagues.
You must be patient and build the groundwork while being ready when the opportunity knocks.
4. Transfer within the company
Taking on another role within the same organization can be appealing. You learn new skills, gain a different perspective, and keep the job interesting. You may also gain more respect among your colleagues for having well-rounded knowledge.
It may lead to higher pay and the likelihood of getting a promotion.
5. Work overtime
If you want to make more money, you will need to work hard for it.
Working overtime can help you make some more money if you get paid by the hours. Some jobs will reward 1.5 or even double the pay for those extra hours. If you have the time, you may want to ask your boss if you can work additional hours.
You probably cannot work long hours simply because you want to. Most likely, there must be a business demand. If your company is willing to pay extra for the busy season and you have the time, working overtime is a quick way to make extra money.
6. Get a job with a better pay
If you are not satisfied with your current job for whatever reasons, one option would be to find a job with better pay. You can check if you are getting fair compensation using sites such as glassdoor.com or salary.com. Use your current salary as the baseline and negotiate for higher pay.
However, be mindful that higher pay isn't necessarily going to make you happy about your job. There is a familiar saying that people leave bad managers, not companies.