Last Updated on January 29, 2023 by Andrew Shih
Fiverr tips for buyers
If you are looking to start a side hustle such as launching a website, YouTube channel, podcast, or become a social media influencer, you will most likely need help along the way.
Steve Jobs once said, "Great things in business are never done by one person. They're done by a team of people."
When you are just getting started, you may have a limited budget and have to make every dollar count. Most likely, you have already heard of Fiverr as an affordable platform for hiring freelancers, but still not sure.
Over the course of creating blog sites, I have gotten plenty of help from freelancers on Fiverr, such as setup & troubleshooting websites, creating intro videos, designing logos, creating Pinterest pins, and writing blog posts.
Here is my collection of 36 useful Fiverr tips for buyers to help you find the ideal freelancer and build long-term success on Fiverr.
Disclaimer: Some of the links below are affiliate links, which means that if you choose to register or make a purchase, we may earn a commission. This commission comes at no additional cost to you. While we do our best to pick the most relevant products and services for our audience, please do not register or purchase the service if it does not benefit you. Please review the full affiliate disclaimer.
Fiverr tips for knowing the ground rules
#1: Keep all your Fiverr communication and business on Fiverr
One of the most critical aspects of doing business on Fiverr is you must keep all your communication and financial transactions with the sellers on Fiverr. It will be a violation of Fiverr terms of service if you do business outside of Fiverr. I recommend that you read the Fiverr terms and services to get a clear understanding of both Fiverr sellers and buyers.
#2: Avoid using sensitive keywords in your reply
If your message contains keywords such as pay, email, Upwork, etc., that are related to payment, getting contact information, or about competitors, your message could be held up for review to make sure you comply with terms of service. Avoid using these sensitive words.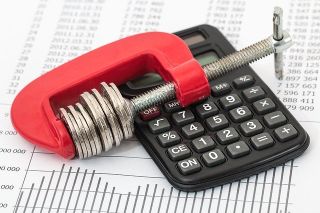 Fiverr tips for knowing the cost and setting the budget
#3: Decide if you are hiring a local freelancer or offshore
When you hire a seller, you should have your target audience in mind and not just try to reduce the cost. If a local sell can write more compelling content that resonates with your audience and generate more sales, it will be worthwhile to pay a little extra and hire local sellers. You want to avoid an awkward writing style or accent that may turn away your visitor or listeners. This is not to say that the foreign seller can't do the job, but you should be mindful of your audience.
#4: Research how much your job cost
Compared to other freelance platforms, Fiverr makes it easy to find out how much it will cost to complete your job. Each gig will define what the seller will do and for a fixed price. After looking at a few gigs from various sellers, you should have a good idea of how the workload is measured and the reasonable cost to get the job done.
#5: Set a realistic budget
Even though you can set your budget as low as $5 dollars and ask for bids in your job request, fewer sellers will apply to your job. It will reduce your chance of hiring good sellers if it typically costs much higher to get the job done. The budget should be realistic so that your job request will attract a few experienced sellers and local sellers. If your job request isn't attracting at least a few level 1 and level 2 sellers, you should review your job post and budget.
#6: Gig price is negotiable
If a seller is eager to work with you with your job request, the seller may lower his or her price to compete with other sellers. The gig price is not carved in stone, and it can be negotiated. It is possible to negotiate a price lower than the defined gig price set by the seller, and the seller can send you a custom offer. However, you should have justifications and done your pricing research. For example, if you are making a bulk order or are flexible with time. Remember that 20% of the seller's earning goes to Fiverr.
#7: Use coupon code for the first-time joiner and pro service
Once you sign up on Fiverr, Fiverr will likely send you a coupon code to help you make the first hire. Be on the lookout for this coupon or search on the internet for it. Likewise, you may get a coupon code for hiring Fiverr Pro the first time.
Fiverr is offering 10% off for new customers with this Fiverr coupon code:
FIVERR10COUPON
Expiration: 12/31/2022
Fiverr tips for selecting sellers
#8: Leverage both job posting and contact the sellers directly to find your ideal sellers
There are two methods to find and hire a seller, and you should leverage both; you can send out a job request to solicit bids, or you can contact the seller directly. Some sellers do not actively apply for job requests, especially those that already have enough loyal customers, and you will need to find and reach out to those sellers directly. With job postings, you may find surprise talents who apply to your job request.
#9: A good hire starts with writing a great job request
A job request should be clear and concise. The key elements for a great job post will include the scope of the task, your requirements, questions for sellers, and a reasonable budget. If you are doing this for a cause, share it, and it may resonate with some sellers. Your job request will give the seller a good idea if he or she is the right person for the job and interested in working with you.
#10: Always ask for references
While the new seller may not be able to provide references, you should still ask and not make assumptions. It is also an excellent approach to start communication with the seller. If the seller gives you references, make sure you check out the work and determine if you like what you see.
#11: Ask about licensing (if applicable)
If you are setting up a website with a premium theme, ask if the theme includes a valid license. If the content writer provides you an article with a picture, ask where the source of the image and keep the record. You want to avoid dealing with licensing and copyright issues later on.
#12: Ask the sellers questions
Always ask questions in your job posting. This serves three purposes. One, I know immediately if the seller reads my job posting, takes time to craft a response, or just sends a generic self-promoting response. Two, you get sellers to think about your work upfront, and you may get valuable feedback. Three, I can evaluate the seller's communication style. I may also have a better idea if the seller is a creative problem solver with good ideas or if the seller has expert knowledge.
A seller can bid up to 10 jobs for free daily, so some sellers will just reply with generic responses to max out the quota and hope to increase the chances. It is likely half of the sellers who respond to your job posting will not answer your questions, and you can eliminate those sellers quickly to help you save time and focus on your shortlist of sellers.
#13: Ask the sellers to respond with a given keyword
If you have no questions to ask in your job posting, you can ask the sellers to include the keyword at the very beginning of the response. At the end of your job post, you can say, "To make sure you read through the entire job post and to be considered for hiring, please include the word [YOUR WORD] at the beginning of your reply." You can also use this method in combination with the questions that you ask.
#14: Always communicate with the seller first before buying the gig
While a seller will love your business, he or she may not always be available or a good fit. Always contact the seller first. It's better to iron out all the detail before buying the gig and make sure the seller can meet the deadline – if this is critical for you. After the seller agrees to do the work, then you can go ahead and buy the gig. This will avoid surprises and help sellers deliver products or services that meet your expectation.
#15: Find a seller you are comfortable with the communication style
Communication is the key ingredient in building a successful long-term working relationship with a seller. Some sellers are willing to take time to explain and share knowledge, whereas some are more reserved and answers in short sentence fragments. I prefer to work with knowledgeable sellers who are honest, friendly, and open to communication.
#16: Don't choose a seller based on a single score
Don't simply hire a seller because he or she has a perfect 5-star score. You have to dive in and read the comment in the reviews. Moreover, you should ask questions and communicate with the seller to make sure the seller is the right fit for the job.
#17: Read the bad reviews
Most buyers avoid leaving bad reviews publically for various reasons. Therefore, you should pay attention to the bad review if there is one. The bad review typically has more detailed information about why the buyer gave a low rating. Some of the bad reviews are not warranted, and the buyer may have unrealistic expectations. If the problem is indeed an issue for you as well, it may be wise to skip this seller.
#18: Ignore 5-star reviews with little or no comments
Ignore 5-star reviews with a brief comment that basically says "nice job," and the buyer doesn't make the extra effort to write a helpful review. It's likely the seller just meets the expectation and provides mediocre service, and the buyer is courteous and doesn't want to give a bad rating.
#19: Read good reviews with longer comments
If a buyer is pleased about the service and the seller has gone the extra mile, most likely, the buyer will reciprocate and take the time to write an excellent review. It is an indication that this is a well-deserved 5-star rating. You should look for positive reviews with more than 2 sentences in the comment.
#20: Spot multiple purchases from the same buyers
If there are buyers that make multiple purchases and write good reviews for the seller, it is an excellent testament to the seller. Keep in mind certain tasks such as setting up a new website are done less often compared to other tasks such as content writing, so it may be harder to spot repeated buyers. It's one factor to consider out of all the factors.
Fiverr tips for working with the sellers
#21: Install the Fiverr app
It's handy to have a Fiverr mobile app on the go, especially if you are working with freelancers around the globe. If you have time-sensitive work and require frequent communication with the seller, you should definitely install the Fiverr mobile app so that you will be notified when the sellers respond.
#22: Be flexible and aware of time zone difference
Keep in mind that your freelancer may only work on Fiverr part-time, works on multiple platforms, possibly working on multiple side hustles, and lives in different time zone. The freelancer will undoubtedly appreciate your understanding and being flexible. If the work is urgent and time-sensitive, make it clear to the seller upfront.
#23: Backup your work ahead of time if needed
If you need to grant the seller with admin access to your WordPress website or CPanel from your hosting provider, you should consider backup your site and downloading it locally before handing over the access. For WordPress, you can use the free plugin UpDraftPlus Backups to backup and download it to your Google Drive or local PC. This is one of those high-risk, low-probability hazards that you want to avoid. It is better safe than sorry.
#24: Give seller time to do quality work
Some sellers offer gig extra to prioritize your work and finish more quickly. My recommendation is you should plan ahead, so you don't have to count on the seller to beat the deadline and pay an extra fee. Instead, I would prefer to give the seller an ample amount of time to do a quality job. I will always approve and never give a bad review just because a seller needs to extend the deadline to complete the job.
Fiverr tips for handling delivery
#25: Review the delivery and approve within 3 days
Once the seller finishes and delivers the work, you have 3 days to approve the delivery. If you do not respond, Fiverr will automatically approve the job after 3 days. Strive to review the work and decide whether to approve or ask for a revision within the deadline. If you can not complete your review within 3 days, I would consider letting the seller know you will approve the work first but may require additional revision later. Usually, a seller will be agreeable to this arrangement.
#26: Have a realistic expectation
Fiverr sellers are typically working hard at an affordable price. You probably have an idea of how many hours or days it will take if you were to do the task yourself. Convert the amount you pay into an hourly wage, and you will most likely agree that you are not spending a lot on the service. Have realistic expectations and know that the amount you pay will probably reflect the quality of the work.
#27: You are responsible for verifying the copyright
While the seller will create and deliver original content, it is ultimately your responsibility to verify the work is not plagiarized and does not infringe on other's trademarks or copyrights.
For content writing, you can use Copyscape to check for plagiarism. Grammarly premium has Microsoft Word plugin to for checking plagiarism, grammar, and syntax issues in one place to save time.
With the growing number of AI writing tools, are you concerned the writer simply delivers AI-generated content that may violate the Google webmaster policy? If so, you can use Originality.AI to check for plagiarism and the likelihood the content is generated using Artificial Intelligence (AI) writer at the same time.
Related Article: Originality.ai vs Copyscape: The Best Comparison Guide
As for a logo, you should not expect a seller to perform a trademark search from USPTO. Even an intellectual property law firm can only do best-effort IP searches and cannot guarantee that your logo will not be challenged. So don't expect to pay $5 which includes legal work that is worth hundreds of dollars.
Fiverr tips for post-delivery, review, and tips
#28: Avoid leaving a bad review
I would suggest leaving a bad seller review as your last resort when everything else failed. Give the seller time and chances to revise the work and openly communicate what needs to be changed. As long as your demand is reasonable, sellers are generally willing to make the requested change even beyond the number of revisions stated in the gig. If you leave the seller a bad review, you are likely to get a bad review from the seller as well.
#29: Take time to write a good review if you appreciate the seller's work
If the seller has done a great job at providing the service, you should take a few minutes to write a compelling review and give a 5-star rating. It will help the seller and benefit you for building a long term working relationship. In return, the seller will give you a 5-star rating as well.
#30: Pay tip when the seller goes the extra mile
While tipping on Fiverr is optional, you may want to pay the seller with the extra tip if the seller outperforms, and the delivery exceeds your expectation. The seller will appreciate this generous gesture and will look forward to working with you in the future. Keep in mind, you will have to pay the $2 fee again when paying tips separately, and 20% of the tip will go to Fiverr.
#31: Consider tip upfront to save tipping fee on Fiverr
It does not make a difference for the seller whether you tip upfront or afterward because 20% of the amount you pay the seller goes to Fiverr. However, it makes a difference for buyers. By paying the tip upfront with the gig instead of paying the tip separately, you avoid paying an extra $2 fee. By knowing you are adding $5 tip upfront, the seller will likely go the extra mile too.
#32: Work toward fostering long term working relationships
Once you have worked with several sellers on Fiverr, inevitably, there will be sellers that you enjoy working with more than others. The seller will love to have a repeat buyer who appreciates the work and comes back time after time. Getting the work done will become easier once you have someone you trust to get the job done.
#33: Save and organize your favorite sellers
Fiverr makes it easy to organize the bookmark the sellers. When you worked with a seller or like a seller's gig, you can click on the heart icon, and it will save the gig to "Gigs I Love" by default. You can create separate lists to keep track of the sellers with different expertise. This list comes in handy when you need to reach out to the sellers again in the future.
#34: Utilize Fiverr customer support and forum if you need help
If you have questions, in addition to the customer service, Fiverr has a community forum for buyers and sellers where users can ask questions and share tips. If you have specific questions that are personal or related to a transaction, you should contact customer service. For generic questions or if you want to solicit multiple opinions, the forum is a good place to start.
Fiverr tips for making extra money
#35: Make money by making friend referral to Fiverr
If you enjoy working with sellers on Fiverr, you may want to recommend Fiverr to your friends. Your friends will get 20% off their first purchase, and you get to keep that 20% up to $100. The amount will go toward your Fiverr credit for future purchases. You earn up to $500 Fiverr credit in total. Learn more about the Fiverr friend referral program.
#36: Join Fiverr Affiliate program
If you prefer cold hard cash instead of Fiverr credit and the $500 limit, you are in luck. Fiverr is one of the few freelancing platforms that offer an affiliate program. You will need to sign up with CJ, and apply to become a Fiverr affiliate. Once you become a Fiverr affiliate, you can earn a commission when you refer a new buyer that purchases a gig on Fiverr. The commission amount varies depending on the type of gig.
I hope these 36 Fiverr tips will help you as a buyer to accomplish tasks on Fiverr. Are there any Fiverr tips for buyers that you want to share or we missed? Please comment below.
10% off for new customers with coupon code: FVRR10COUPON (Expire 12/31/2022)
Related Articles: